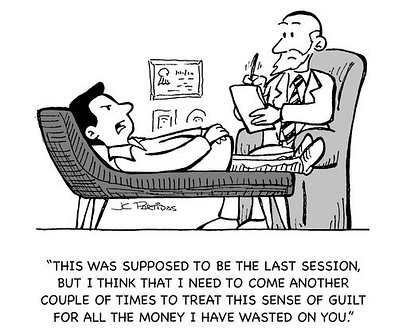 I accept most major insurances, so the insurance company dictates the fee.
However, my full fee, without insurance, is $135.00 per 55-minute session (or in some cases, 45 minutes). I can offer a sliding scale fee, if needed, if you are not using insurance.
I am in-network with Horizon BCBS (and various affiliated plans: Blue Cross / Blue Shield / Blue Card / Empire BCBS, Anthem), Aetna, Amerihealth, Cigna/Evernorth, United/Oxford/Optum/UMR, Oscar, and Medicare. I am not in-network with any EAP plans.
I encourage you to find out your mental health benefits, to include:
If you are in-network, your in-network deductible for mental/behavioral health, and amount of co-pay or co-insurance upon reaching the deductible.

If you are out-of-network, your out-of-network deductible for mental/behavioral and the percentage at which you will be reimbursed upon reaching this deductible
Typically when we first start, I will have you enter your credit/debit/HSA card information into Simple Practice. Then, I will charge you each week. However, if another arrangement is better for you, I am open to that.
Please email me (stephanieLwarm@gmail.com) or call me (201-919-5596).